Topographic Map: Dutch Flat (7.5') Map
Managing Agency: Tahoe National Forest

Russell Towle put together this map that shows many of the paths, ditches, drainages and other features of Green Valley. Russell coined many of his own names for features in Green Valley. The GVBGM (Green Valley Blue Gravel Mine) is the ditch line that runs from Euchre Bar to Green Valley.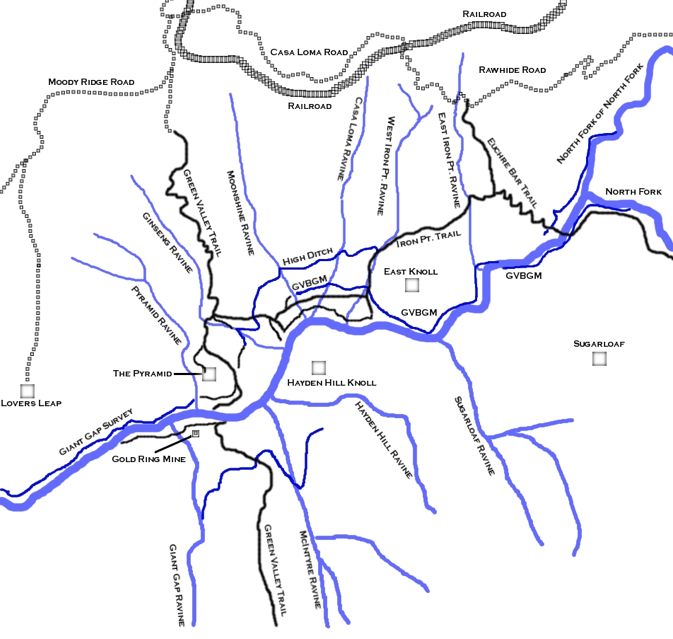 In the late 1800's San Francisco was in search for a water supply for its growing population. The city was looking at all possibilities from the Feather River to the San Joaquin River including the North Fork American River. There even was a plan to tap into Lake Tahoe water via a canal and tunnel from the Truckee River to the North Fork near Soda Springs. The GVBGM ditch was originally constructed to deliver water for the mining in Green Valley but in the late 1890's it became part of a proposal known as the Giant Gap Water Supply to deliver water to San Francisco. Local newspapers at the time called the project the Giant Gap Survey.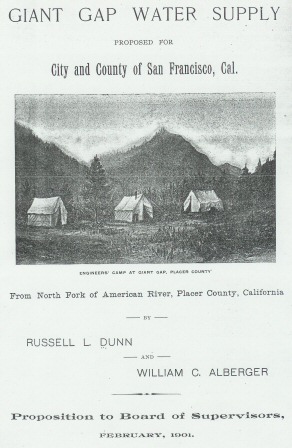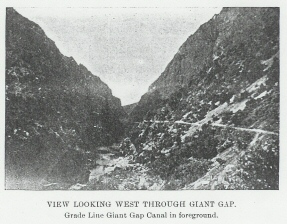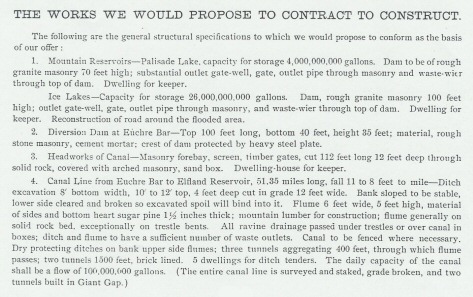 The North Fork is not that large of a watershed and San Francisco had other options that were more viable. Without a customer the work on the Giant Gap Water Supply stopped, but not before the grade for the canal had been roughed in through Giant Gap. Bits and pieces of this canal line can still be followed through Giant Gap. It is an adventure to locate and follow this canal line into Giant Gap, but it is not for the faint of heart. The canal line is blasted out of the shear cliffs of Giant Gap and there are places where you must climb down to pass blank sections before climbing back up. There is much exposure with a real risk of falling, do be careful if you go in search of this canal line in Giant Gap.