Topographic Map: Foresthill (7.5'), Dutch Flat (7.5') Map
Managing Agency: BLM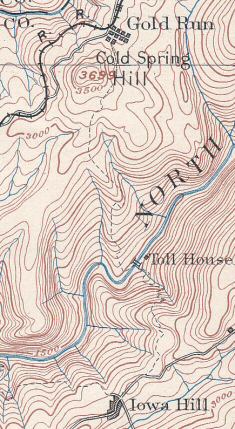 During the gold rush the Blue Wing Trail was the main travel route between Iowa Hill and Gold Run. At the river there were a couple of bridge sites and the trail on the Gold Run side of the river was known as the Fords Bar Trail. Public access to this historic trail has been blocked by private land owners along Garrett Road in Gold Run. This 1900 USGS topography map shows both the Blue Wing and Fords Bar trail along with the toll bridge.
This 1928 General Land Office map (left) shows the Blue Wing, Fords Bar and the trail up river to Pickering Bar. The 1865 GLO map (right) only shows the Fords Bar trail and it does that incorrectly showing it being in Tommy Cain Ravine rather than on the ridge. The 1865 maps show the bridge being Fords Bridge, later this became Warner Bridge.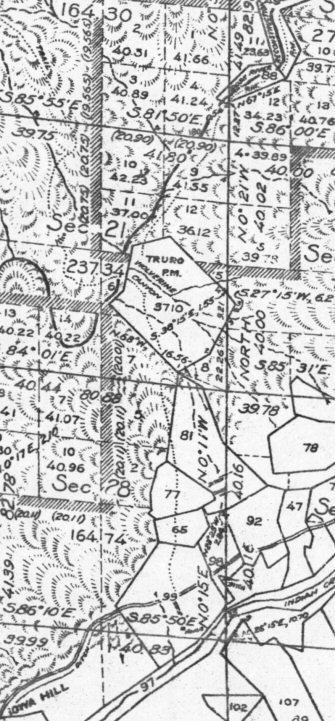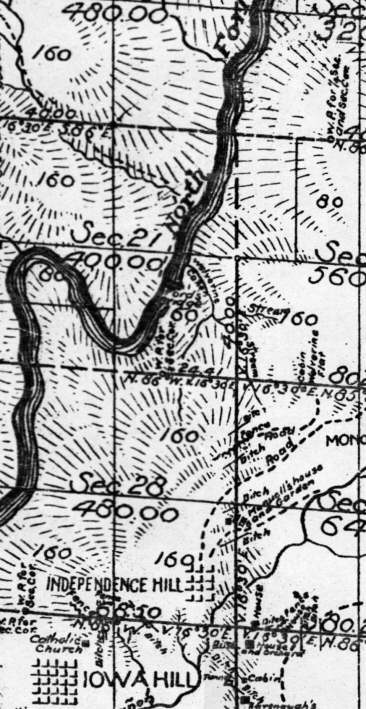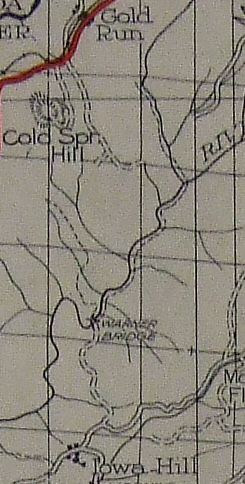 This 1944 Tahoe National Forest map incorrectly shows the Blue Wing Trail, which is on BLM land, as a road to Warner Bridge. Also note how the up river trail is shown continuing past Pickering Bar crossing the river and then going up Canyon Creek towards Gold Run.